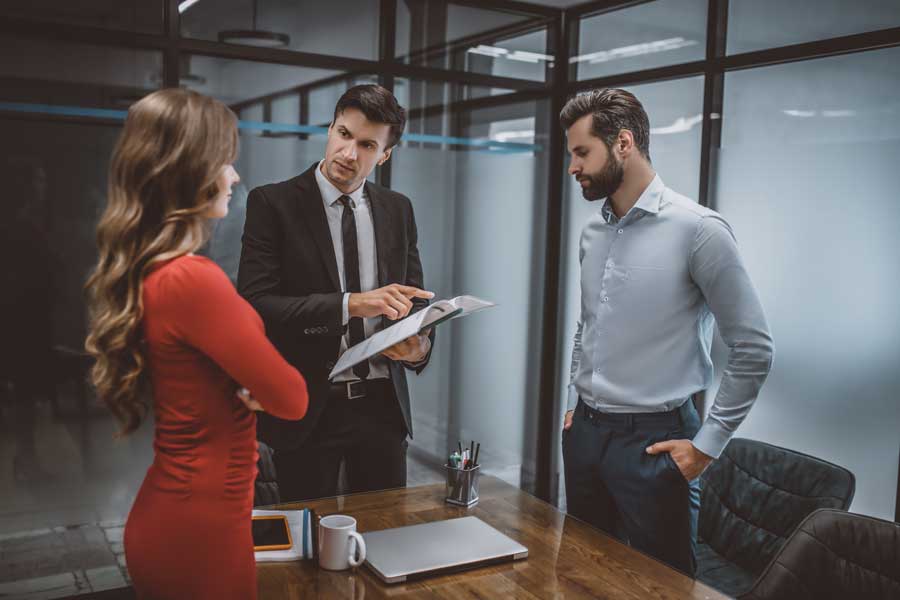 At Colorado Attorney Services, one of our most popular services is that of divorce paper serving. But what if your spouse attempts to refuse divorce papers? Is there any legal recourse you can take? Our friends over at Hampton & Pigott are experienced in many legal fields, including family law. They are going to help us tackle this subject today.
Make Sure They Are Served Correctly
First thing first, you have to make sure that the divorce papers are served correctly, according to state law. For Colorado, this means having a third party who is uninvolved in the case and who is over the age of 18 deliver the papers. They do not have to be delivered directly in the hands of the person in order for it to be a successful serve. After explaining the nature of the documents, they can simply be placed in front of the individual. Sometimes, papers can be delivered through the mail. The court will require evidence that the papers were effectively received. This means that the server will need to submit a Proof of Service of Summons form.
What to Do If They Try to Refuse Papers
Divorce is never easy, and some spouses try to make it even more difficult by attempting to thwart the process. If they are sent by mail, this could look like them refusing to sign for the papers. Or they could make excuses as to why th
ey have not signed them yet. Sometimes this looks like them refusing to answer the door.
Whatever they are doing, there are ways to work around their lack of compliance. For one, you might consider working with another process server. If you were previously relying on a family member or friend to complete this task, it may be time to call in a professional.
You can also go about posting the notice in a public space or the newspaper. This route will require that you have made sufficient effort in order to serve the individual prior. Working with a family law attorney is advised for this route. They can help you determine if sufficient effort was made prior and they can help you submit your request for alternative action.
No matter what, a disagreeable spouse can never prevent a divorce from going through. There are options available to you. If you are having trouble with your divorce process, contact the attorneys at Hampton & Pigott as well as our professional process servers here at Colorado Attorney Services.
By Colorado Attorney Services 8-8-2022