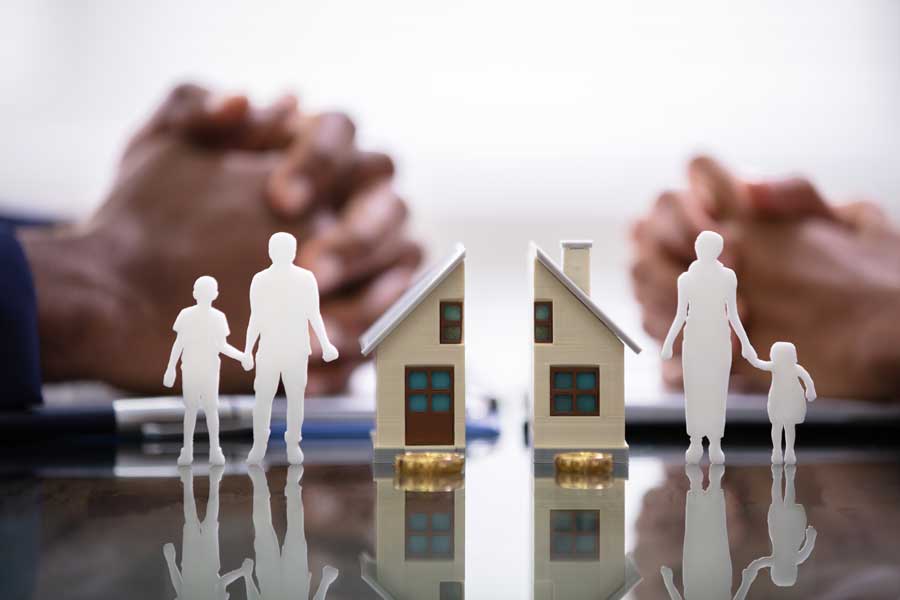 Coming to the decision to divorce is one of the hardest decisions you can make. It takes a lot of time and consideration before you come to that conclusion. So it makes sense that by the time you have made that decision, you are just ready to get it over with.
There are a lot of tedious, litigious tasks that need to be followed through on in order for your divorce to be finalized, and one of those is the action of actually serving your soon to be ex with the divorce papers themselves. In the spirit of simplicity and in the hopes of expediting things, you may wonder if you can just serve your spouse with the divorce papers yourself. And the answer is simply, no, you cannot. But let's delve into the why a bit more.
The Basics to Serving Legal Documents
Of course, each state can have slightly different laws and regulations when it comes to what is and is not allowed in terms of serving legal documents. In general, most states agree that anyone who is not directly related to the case and who is over 18 years of age is an acceptable person to deliver divorce papers. This person must also be willing to sign a proof of service declaration. This declaration states that the papers were served on a specific time, date, and manner by that individual and the details of that service are true under penalty of perjury.
The Benefits of Hiring a Professional
Although you cannot serve your own divorce papers to your spouse, you can use a responsible, adult family member or friend to do it for you. That being said, there is benefit to hiring a professional process server to tackle the job instead.
Having someone you know serve the divorce papers will require you to prepare the proof of service declaration for them or have it ready for them. You must also choose a person that you believe to be responsible. For divorce proceedings to carry on without a hiccup, these documents need to be served by a specific date. On top of that, each state has their own laws about what constitutes a proper serve. If the person you trusted to serve these papers does not do so in accord with the local laws, this will delay the divorce process until it is done correctly.
When you hire a professional process server to complete this task, they already know the ins and outs of local laws and regulations regarding what constitutes a proper serve. They will make sure to adhere to these standards to help your divorce move along smoothly. Additionally, process servers will make sure to provide you with a notarized affidavit of service or proof of service without you having to do anything. And a professional process server will make multiple attempts to serve your divorce papers, something that a friend or family member may not have the time to do.
All in all, for a small fee, a process server will lighten your burden and allow you to think of more important things by delivering your divorce papers for you. If you would like to seek out the help of a process server, contact Colorado Attorney Services today.
By Colorado Attorney Services 2-9-2023