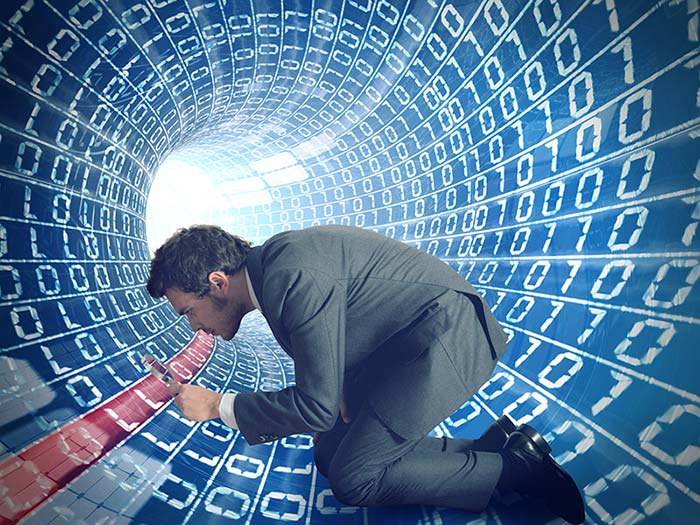 Skip tracing, which may sound like a technique used by spies in a James Bond movie, is a practical service used by various businesses on a regular basis. This process involves locating a specific individual or tracking their activities and is often utilized by lawyers, debt collectors, investigators, and educational institutions.
Lawyers may use skip tracing to find witnesses or communicate with the heirs of an estate, while debt collectors may use it to locate delinquent borrowers or customers. Similarly, educational institutions also rely on the technique to find alumni.
The skip tracing process involves gathering information from a variety of sources, including databases of addresses and phone numbers; credit card, loan, and job applications; legal records; criminal records; tax information; utility bills; payroll information; driver's license applications and renewals; vehicle registrations; and traffic tickets. This information is used to create a detailed profile of the traced individual and may be cross-referenced and fact-checked through in-person interviews or contact with related parties. It is critical to examine multiple pieces of data from reliable sources and ensure that the information gathered is correct.
When choosing a company to supply skip tracing and people search data, it is essential to look for one that aggregates data from multiple sources and produces quality results on time. Colorado Attorney Services is a firm capable of doing successful searches to address demanding financial and analytical conundrums.
Access to current and accurate data sources and the utilization of advanced computer retrieval techniques as well as private information are required for effective skip tracing. Colorado Attorney Services understands the importance of accuracy and uses our extensive resources to help its clients solve financial and investigative dilemmas.
As you can see, skip tracing can indeed be a very valuable tool. Whether you use skip tracing on a regular basis as lawyers and debt collectors do, or you need it for a one time thing in order to locate someone skipping out on child support, we have got you covered. We keep our clients in the loop with the progress we make in our searches and let you know as soon as new information is discovered.
By Colorado Attorney Services 1-16-2023